Maree Butler - Botany Sydney NSW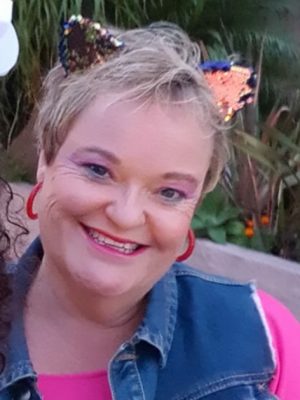 Vocal training and care
Breath control
Performance Techniques
Overcoming shyness or fear
Theory 
Songwriting skills
Public speaking skills
Competition preparation
Band preparation
Maree is a Mo Award winning performer who is formally trained in both classical & contemporary styles. With over 30 years of experience as a performer & teacher, she can help you discover the joys of music & give you the grounding to turn your interest into a true skill.
Having worked in several cover bands and musical theatre productions, Maree is a seasoned soloist & backing vocalist. Recent performances include Neon Nights, MUSAIC, Bat out of Hell Meatloaf Show and Totally Aussie 80's.
With a teaching approach both versatile & tailored to the individual, Maree will aim to improve your technique and performance skills, helping with performance anxiety if applicable an your overall well-being as a singer.
Maree also welcomes students wishing to learn just for fun!
Lesson Terms and Conditions
* Lesson blocks are to be used within a 12 month period and are not transferable
* Cancellations for lessons require 2 days notice unless canceled lesson will be rescheduled within 4 days.
30 min – $300 for 10 prepaid lessons
60 min – $50 per lesson (School/Uni/Unemployed)
60 min – $60 per lesson (Adults over 18 years old)
Mon – Thur: from 3:30pm
Sat: 9am – 3pm