Singing & Performance Manual & CD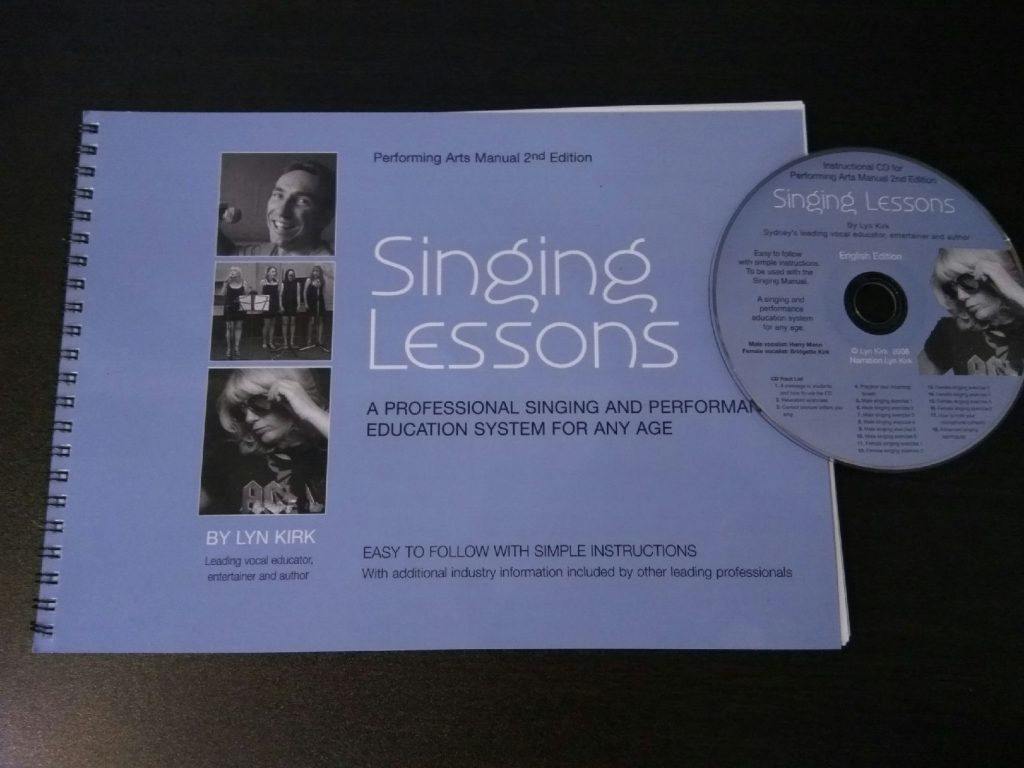 The Singing and Performance manual provides singing instruction, theory, CD for rehearsing singing exercises and detailed topics for singing and performance. It is simple to follow with clear instructions and visual images as examples to assist the students understanding.
This is a quality learning tool for any beginner or advanced singer and for any age.
Cost of The Singing and Performance manual with CD of singing exercises is $65, which includes postage and GST
Please contact Singing.com.au to order your copy or buy now using PayPal
Some of the educational topics covered are:
Vocal Preparation prior to singing
Vocal singing exercises
Home lesson chart
Breathing instructions with visual images
Posture instructions with visual images
Singing advice
Microphone Technique with visual images
Choosing the correct Microphone
Relaxation exercises with visual images
Theory
Oral Hygiene and throat soothing tips
Forward voice technique on diction and phrasing
Training the ear
Aural perception and what is it?
Singing in foreign languages
Musical Terms chart
Costuming and Make-up advice
Performing in public
Fronting the band
Recording session work
Competitions and Judging procedures
Preparation for TV or video production
Band equipment set-up and needs
Consonant correction and vowel pronunciation exercises
Singing when pregnant and voice changes
Pharmaceutical chart of what medications affect the voice