Joanna Rohwer - Gold Coast Queensland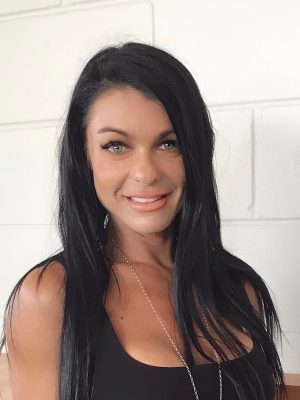 Vocal training and care

Stage Craft and Presentation

Performance Techniques

Audition and Competition Preparation

Confidence Building

 
Songwriting skills

Music theory

Songwriting using Formulas in words and mathematical chord structures riffs
Joanna is a fully qualified singing teacher with 17 years experience, holding a Bachelors Degree in Music Majoring in Voice. Joannas University Major in Singing, Voice Production and Vocal Stage and Performance compliments her 25 years of work in Song and Dance Classes and Musical Theatre. 
Joanna worked at Rockinghorse Studios Byron Bay as an assistant engineer and worked her way to House Producer before Managing the Studio. This gives her a wealth of experience in the Music Industry aspect of Production. Joanna left the Studio to teach Singing in Primary and High Schools and Adults in her Private Studio and now Joanna works with most of her clients Via Skype and Zoom which she currently has spaces for enrolments. Joanna has worked in film and television one several projects, Co Wrote songs involving major Artists such as Julian Lennon "Remember Love" which she won a Dolphin Award for best Producer and was one of the founders, organisers and the Stage Manager of the Salt Carols on the NSW/QLD border which attracted 8 thousand people per event. Joanna can assist you in your performance needs with her teaching and coaching if you are a live or studio performer/recording artists has you covered.
Lesson Terms and Conditions
* Lesson blocks are to be used within a 12 month period and are not transferable
* Cancellations for lessons require 2 days notice unless canceled lesson will be rescheduled within 4 days.
In Studio  – 1 hour
Adult Singing Lesson– $65/hr  – $600 for 10 prepaid lessons
Child under 16 yrs old Singing Lesson– $55/hr – $500 for 10 prepaid lessons
Adult Student or Pensioners Singing Lesson – $60/hr – $550 for 10 prepaid lessons
Home Visit Lessons – 1 hour
Adult Singing Lesson – $85/hr  – $800 for 10 prepaid lessons
Child under 16 yrs old Singing Lesson – $75/hr  – $700 for 10 prepaid lessons
Adult Student or Pensioners Singing Lesson – $80/hr  – $750 for 10 prepaid lessons
Live Lessons – Skype or Zoom – 1 hour
Adult Singing Lesson – $65/hr  – $600 for 10 prepaid lessons
Child under 16 yrs old Singing Lesson – $55/hr  – $500 for 10 prepaid lessons
Adult Student or Pensioners Singing Lesson – $60/hr  – $550 for 10 prepaid lessons
Mon – Fri: from 9am – 7pm
Sat: 9am – 3pm