Lyn Kirk - Artarmon Sydney NSW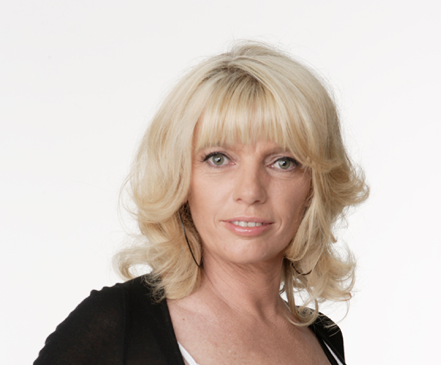 Vocal training and care
Breath control
Performance Techniques
Overcoming shyness or fear
Singing in foreign languages
Theory 
Songwriting skills
Theatre performance preparation
Public speaking skills
Competition preparation
TV skills
Band preparation
Lyn has been involved in performing arts as a singer and performer herself for 40 years, 30 years experience as a teacher and is also an author of a singing education manual, a film director and producer.
Regardless if you are a beginner or advanced Lyn can train, guide and advise with a caring and friendly attitude.  All lessons are individually tailored to suit the student needs.
Voice training includes several style options such as: Rock, Pop, RnB, Country, Opera, Folk, Punk or Jazz for a variety of languages which includes English, French, Italian, Spanish, Mandarin, Cantonese, Japanese, Tagalog or Thai.
Let Lyn help you overcome any shyness or fear of performing or speaking in public or having lessons if that as held you back in the past from commencing lessons.
Contact Lyn with your needs and questions – it's never too late to begin
Lesson Terms and Conditions
* Lesson blocks are to be used within a 12 month period and are not transferable
* Cancellations for lessons require 2 days notice unless canceled lesson will be rescheduled within 4 days.
In Studio  – 1 hour
Adult Singing Lesson – $65/hr  – $600 for 10 prepaid lessons
Child under 16 yrs old Singing Lesson – $55/hr – $500 for 10 prepaid lessons
Adult Student or Pensioners Singing Lesson – $60/hr – $550 for 10 prepaid lessons
 Home Visit Lessons – 1 hour
Adult Singing Lesson – $85/hr  – $800 for 10 prepaid lessons
Child under 16 yrs old Singing Lesson – $75/hr  – $700 for 10 prepaid lessons
Adult Student or Pensioners Singing Lesson – $80/hr  – $750 for 10 prepaid lessons
Remote Lessons – Skype or Whatsapp – 1 hour
Adult Singing Lesson – $65/hr  – $600 for 10 prepaid lessons
Child under 16 yrs old Singing Lesson – $55/hr  – $500 for 10 prepaid lessons
Adult Student or Pensioners Singing Lesson – $60/hr  – $550 for 10 prepaid lessons
Mon – Fri: 1pm until late
Sat: 3pm – 5pm
Sun: Closed