Gift Purchase - Singing Dollars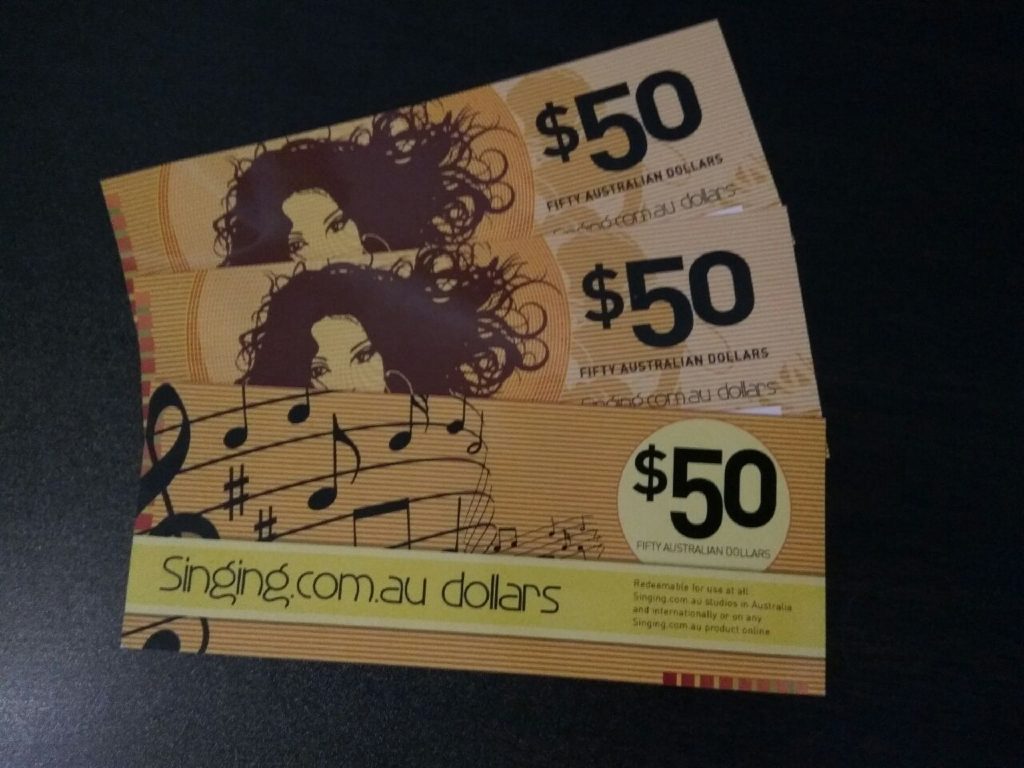 Looking for a great gift idea?
Singing dollars is an easy way to shop
Purchase the dollar value you want to spend in lots of $10 upwards 
Singing dollars can be used for:
Singing lessons at any Singing.com.au locations
To purchase items such as the singing and performance manual with CD (great for home study education)
Or a range of available Karaoke DVD's.
The singing dollars has no expiry date so it's the gift that lasts and can be used anytime.
Buy your singing dollars now!
Singing dollars are posted to customers complete with instruction card and service information. Expected delivery time 3-5 working days.